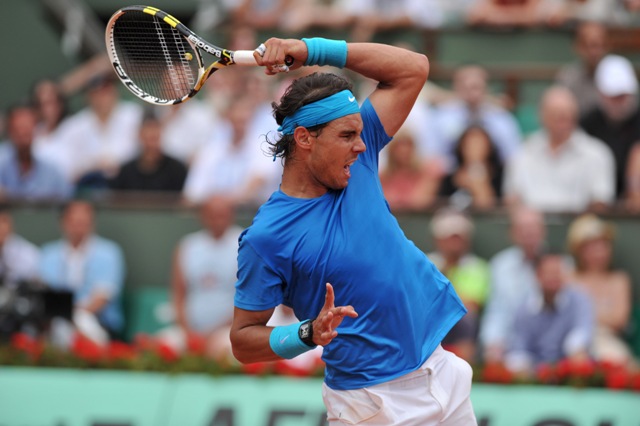 In a surprising turn of events, it appears as though many players in both the men and women's draw at the French Open have struggled during their opening rounds at the tournament, while Rafael Nadal, who was considered out of form ahead of the tournament, has had little trouble en route to the third round in Paris. He will next come up against Russia's Andrey Kuznetsov, whom he has never faced previously on the professional tour.
Faced with a match-up against his fellow countryman Nicolas Almagro, Rafael Nadal needed straight sets to defeat his opponent. He moved to 68-1 in Paris with a 6-4, 6-3, 6-1 win against Almagro. Overall, the contest lasted two hours and 22 minutes of court time.
"I'm very happy," said Nadal. "I think I played a good match. The score is easier than what the match was like. I think I did a few things very well. "My footwork was better. I felt better than during the first round. I'm very happy with my performance and result."
Nadal will come up against Andrey Kuznetsov, who defeated Jurgen Melzer in straight sets to earn his spot in the third round. He won the match 6-1, 5-7, 7-6(0), 7-5.
"He's (Kuznetsov) aggressive [and] has huge potential," said Nadal. "He's a hitter, and his shots can be winners. He's very dangerous. My objective is to keep on doing what I did today. My match was a good match. I will try and continue with the same tracks."
This marks the first time that these two competitors will cross paths on the professional tour and should be another straightforward affair for Nadal. The Spaniard continues to improve at a gradual pace and it clearly getting more confident with each passing minute on court. With that in mind, he should have little trouble on Saturday.