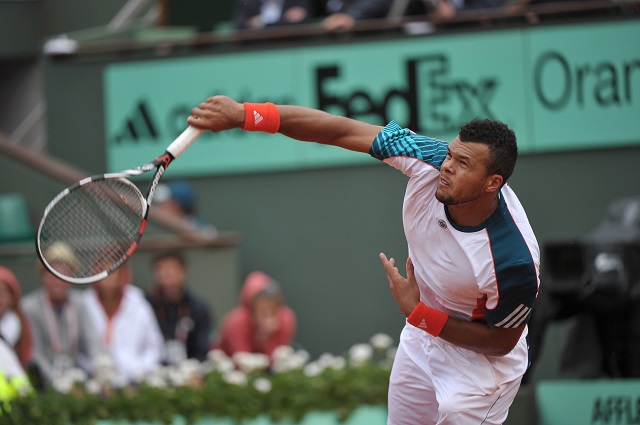 An intriguing quarter-final match-up is scheduled to take place on Tuesday afternoon in Paris, as the only remaining Frenchman, Jo-Wilfried Tsonga, will face Japanese No. 1 Kei Nishikori to determine who will advance to the final four at Roland Garros. This marks the sixth time that the two athletes will cross paths on the professional tour, with the Nishikori – Tsonga head-to-head series poised at 4-1.
Although it was a turbulent finish to the match, Tsonga was able to eventually close out a solid showing against Tomas Berdych to secure his spot in the quarter-final stage of the Grand Slam event. After leading over the first two sets, Tsonga failed to serve out the match in the third set and was forced to contest a competitive fourth set before closing out the win 6-3, 6-2, 6-7(5), 6-3.
"It was not easy because I played really well during (the first) three sets," added Tsonga. "And when it was time to finish I played a little bit differently and because he's a good player, he came back in the match. Then I started to miss a little bit more. But I had a good reaction in the fourth and finally I won it. So it's good for me. I'm happy to beat a guy like this, one of the best at the moment."
In a historic contest on Sunday, Kei Nishikori became just the second Japanese player to ever reach the quarter-final stage of the French Open. He struck 40 winners to defeat Teymuraz Gabashvili 6-3, 6-4, 6-2 in two minutes short of two hours. He will now go on to face the last remaining Frenchman in the draw.
"We haven't played a long time," said Nishikori, looking ahead to the Tsonga match. "He's coming back very strong. He has a big serve [and] big forehand. He's always a dangerous player… So it's going to be fun match."
This is set to be the sixth time that Tsonga and Nishikori will meet on the professional circuit. Nishikori leads the head-to-head series 4-1, including a win in their most recent encounter last season at the Paris Masters. However, this is going to be their first career meeting on clay, which could impact their performances.