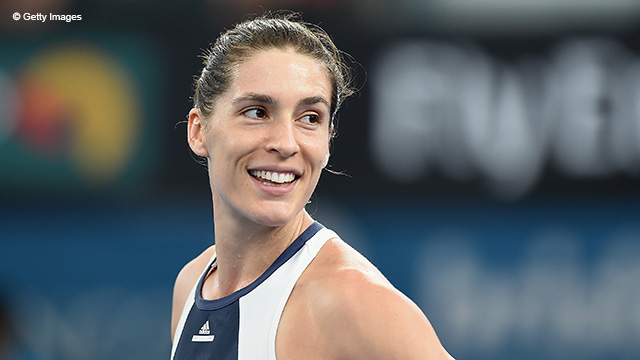 It's the first podcast of the brand new season!
On Episode 12 we ring in the 2016 season at the first Premier tournament of the season at the Brisbane International, and take a quick look at what's on tap at the ASB Classic in Auckland, New Zealand, and the Shenzhen Open. I also sit down for a catch up with a very relaxed Simona Halep before she begins her 2016 season with a new coach in Darren Cahill and new outlook on life. Finally, the last time I spoke with Andrea Petkovic she was in tears in Zhuhai, genuinely questioning whether it was time to walk away from tennis. Now we sit down in Brisbane to get an update on how she rekindled her passion during the off-season.
"I still love tennis, the raw essence of the sport," Petkovic said. "I may not always be in love with the world around it, but I love the essence, and that's why I picked it up. It was me who made the choice; nobody pushed me into becoming a professional tennis player. So, I sort of made my peace with that."
Hear more about Petkovic's reconciliation and Halep's new attitude:
Subscribe to the podcast on iTunes or on any podcast app of your choice and reviews are always helpful, so if you like what you've heard so far, leave us one. You can also get new episode alerts by following us on Twitter @WTA_Insider.