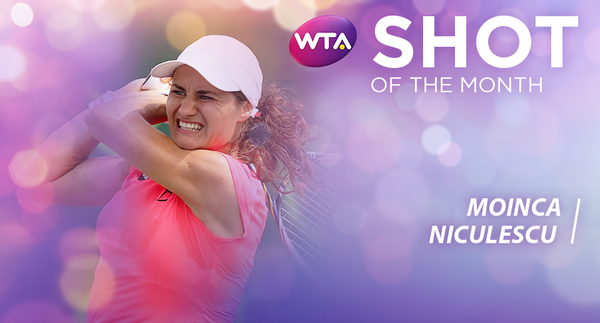 April was packed with plenty of amazing shots – we narrowed it down to the five best.
In the end it was Monica Niculescu who, ironically enough, was on the wrong end of last month's honors when Agnieszka Radwanska hit her shot of the month at the BNP Paribas Open. This time, it's the Romanian veteran who got to shine in her thrilling three-setter against Petra Kvitova at the Porsche Tennis Grand Prix in Stuttgart.
Showing off her signature slice forehand, Niculescu sets up the point brilliantly before striking a stab backhand down the line against the two-time Wimbledon winner – taking home this month's top votes.
Click here to watch all of April's finalists.
Final Results for April's WTA Shot Of The Month
1. Monica Niculescu (79%)
2. Angelique Kerber (9%)
3. Sara Errani (5%)
4. Laura Siegemund (5%)
5. Caroline Garcia (2%)
2016 WTA Shot of the Month Winners
January: Caroline Wozniacki
February: Agnieszka Radwanska
March: Agnieszka Radwanska
---
How it works:
Five shots are selected by wtatennis.com
Winner is then determined by a fan vote on wtatennis.com