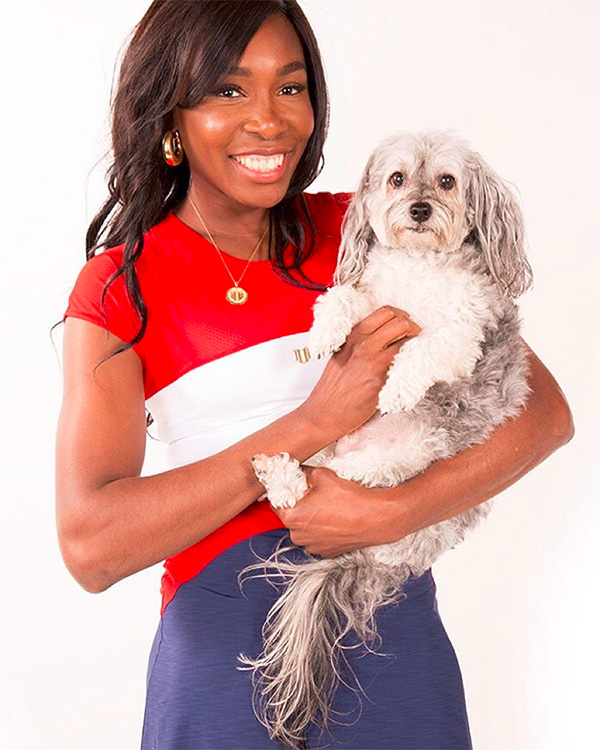 Venus Williams, a four-time Olympic gold medalist and fashion designer, is preparing for the 2016 Rio Olympics in the most Venus way possible: by designing her own Team USA tennis outfit to be worn in the competition.
The special edition EleVen By Venus dress will be worn on a very special occasion: the 2016 Rio Olympics will be Venus' fifth Olympic Games, a feat which matches a record set by Arantxa Sanchez-Vicario of most Olympic appearances by a female tennis player.
Here's her impressive Olympic resume, which spans an incredible 12 years and counting:
2000 Sydney – Singles: Gold medal, Doubles: Gold medal
2004 Athens – Singles: R16, Doubles: R1
2008 Beijing – Singles: Quarterfinals, Doubles: Gold medal
2012 London – Singles: R16, Doubles: Gold medal
With her four gold medals across singles and doubles, Venus is also among the most decorated tennis Olympians. She's tied with Serena for most gold medals, and sits one medal behind the all-time record set by Kathleen McKane.
Most Olympic Medals (all women's tennis disciplines):
Kathleen McKane – 1 gold, 2 silver, 2 bronze
Serena Williams – 4 gold
Venus Williams – 4 gold
Arantxa Sanchez-Vicario – 2 silver, 2 bronze
With the Rio Olympics being staged on hardcourts, Venus looks set to add to her gold medal haul. She's already got one hardcourt title under her belt at the Taiwan Open in Kaohsiung earlier this year. And odds are that she's also going to be competing in doubles with her sister, which brings up another good omen for Venus: the Williams sisters have never lost an Olympic doubles event while partnered up.